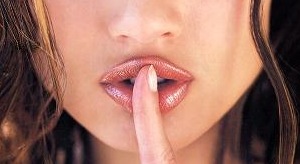 The dirty little secret sites like Orbitz, Travelocity, and Kayak don't want you to know is that they are not the most inexpensive way to book travel. Nor is it through airlines or straight from hotels. It is through real, live travel agents.
I know, you are thinking, "What? Are we back in the 90's?"
But I assure you this has been a piece of common knowledge in travel industry circles for quite some time. It is just that the general public, especially younger travelers, have not gotten the message.
Here are some benefits.
Travel agents cannot only get you better deals they can also provide you with a personalized experience. Their services circumvent the hours of your own online research. They have on-the-ground knowledge that can make your trip go more smoothly than if you pieced together an itinerary yourself. And free perks from champagne to spa treatments can be included in your packages.
I always say, the best asset you have in travel is a local friend. But often we don't have a local contact and a travel agent is the next best bet. Plus they do all the work for us.
Ok, now I've sold you on the merits of travel agents. The problem is, we have been so trained to do everything ourselves, who knows where to even find one?
Here are places to start looking for an agent:
Tripology.com is an online portal that connects you to travel agents based on search criteria.
Astra.org is the American Society of Travel Agents. It is a no frills website. But you can use their search function to find member agents who must align with their best practices guidelines. That gives us, the travelers, some peace of mind.
So here is my suggestion. Next time you want to book a trip, get quotes from a few travel agents. And see if your online booking options are any higher or lower than what the travel agent procures for you.
You never know! You might find some real savings and irresistible perks.
Category: TravelTipsPin BudgetTravelPin