buy viagra now online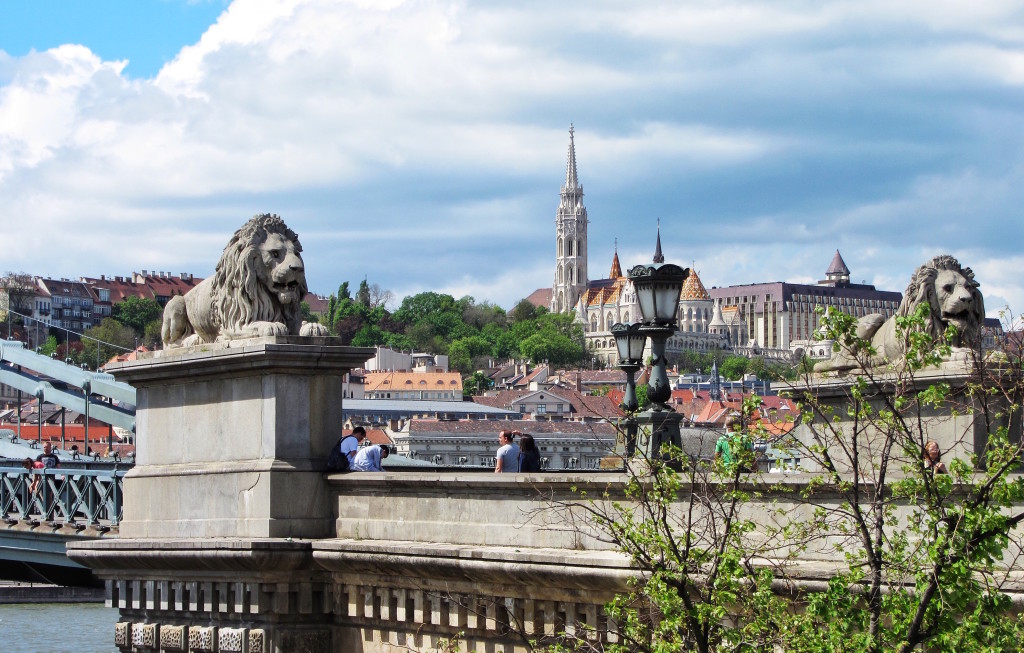 follow url This is a picture of the beautiful and surprising city of Budapest, a place that served to rekindle the flames of my long distance love affair. I'm currently in my third year of long distance with my boyfriend who lives in London. The over 5,400 miles that often separate us (I live in Los Angeles) are a real test of our bond.
janumet similar drugs to viagra There is a distinct bittersweet quality to it all. Our meetings are so full of joy and passion. But our time apart can be agonizing. The distance seems to slow down the days, weeks, and months. When we are in the same place, we visit each other in our respective cities and meet up in destinations around the world.
premium drugs viagra We've been to Vegas, Paris, the Grand Canyon, Monte Carlo, Big Sur, Seville, New York, Nice, San Francisco, and others. And I have to report, of all the destinations in which we've chosen to meet, Budapest sticks out as the most romantic.
order viagra online buy generic viagra online Surprised? So was I!
go to link With Valentine's day right around the corner, Expedia has released its 2015 Expedia Heat Index Study all about romantic travel habits of Americans. The details are intriguing. I liked learning about what makes a destination truly romantic to most, and when is it deemed acceptable to take a first trip with a new partner. And in honor of the report, and the season, Expedia asked me, and my fellow Viewfinders, to write about our most romantic destination. Here goes…
http://edgplancollection.com/?x=expiring-drug-patents-viagra-side When you imagine a romantic escape, Hungary is probably not the country that comes to mind as the backdrop. Budapest is not a heavy-hitting, European travel hub like Rome or Paris. And it's not even the most well trafficked destination in Eastern Europe where Prague and Vienna get most of the love from American travelers.
find discount viagra pills buy online http://femininemoneymagic.com/?x=find-best-price-free-viagra But for me, Budapest struck a chord.
vytorin similar drugs to viagra There is something so alluring about Budapest with its old world charm, impressive architecture, delicious food, rich coffee, and full-bodied wine. And the thermal baths that give Budapest the nickname, City of Spas, also add a unique layer of luxury.
ritalin drug maker of viagra I mentioned the coffee was good. It is rich and dense, and not bitter or sharp. I would travel back to Budapest just for a cappuccino. The most impressive place for a brew is the Alexandra Bookstore Cafe. The building was once a shopping mall. Today you can peruse the books and then go upstairs to relax in a stunning ballroom and piano bar with ornate ceilings. There you can devour lovely coffee cakes and sip caffeinated concoctions.
go here The city is separated by the Danube River, dividing the two districts of Budapest. The West bank is known as Buda – the old town. And Pest, on the East bank, is where we stayed in a rented apartment. My boyfriend and I explored the enchanting Buda Castle after riding the Castle Hill Funicular. From there, you can get a spectacular view of the river, the impressive Parliament Building, the bridges, and all of Pest below. We consumed tasty Hungarian street food called langosh (a fried flat-bread covered with toppings of your choice.) And the castle is home to all manner of music, food, and arts festivals throughout the year that make the visit all the more local.
My favorite restaurant was Bistro Deryne, a sophisticated lounge, brasserie, and bakery that has been around for over 100 years. The interior is cozy and relaxed, and the exterior has rustic tables under strung lights and greenery. The restaurant is mainly a French brasserie that also features Italian-inspired items and Hungarian specialties. Hungary is known for their Goulash, a beef and root vegetable stew spiced with paprika. But here at Deryne I really enjoyed the duck confit – tender and delightfully unctuous with crispy skin.
Another fun outing was going salsa dancing. Ironically, there is a large Cuban diaspora in Budapest. And the Cuban salsa-dancing scene is quite an attraction. At La Bodeguita del Medio we had a dinner of Caribbean fare, "shook it" to a live band, and watched a dance performance.
http://realestatelibrary.com/?x=new-drug-better-than-viagra-natural But the crowning glories of romantic Budapest, most certainly are the Turkish baths where you can slow down and relax.
Running underground Budapest are thermal springs that have been used in bath houses here since traditional Turkish baths where constructed in the 16th Century. The popular Szechenyi Baths on the Pest side of town are known as a less expensive option and ideal for groups.
But the Gellert Baths (where I couldn't take pictures) on the Buda side is what I found most romantic and refined. Old tile work has been refurbished and the interior feels like a palatial, aquatic wonderland. Soaking in indoor, hot springs, steaming in the saunas, getting rubbed down on message tables – this place transports you to another time.
It is easy to see why Budapest is a romantic city full of surprises around every corner. I've only scratched the service here. I highly recommend it for any vacation-bound lovers, long distance or not.
—
If you are now pining for your next romantic trip, see Expedia's Valentine's promotion and follow them on Instagram. Also check out their latest sweepstakes to win a $2,500 voucher towards a trip with LAN Airlines.
And while you are at it, also be sure you are following me on Instagram, Twitter and Facebook to stay up to date on my adventures.