Getting ready to become a mom in Paris, I find that local parks are an entertaining and educational place to observe how Parisians parent.
viagra alternative drugs for flovent At 2pm on Sunday, my husband and I set out from our new apartment with no particular destination in mind. The sunny weather had prompted in us a desire to explore. Wandering is my favorite way to discover a place – step-by-step, street-by-street. But on this day, our pioneering spirit became overpowered as we unconsciously veered toward one of our preferred parks in the North of Paris.
see url Tucked inside Batignolles, a neighborhood in the 17th Arrondissement, is a picturesque park called, Square des Batignolles.
http://parilokmontessori.com/?x=what-drugs-are-like-viagra enter site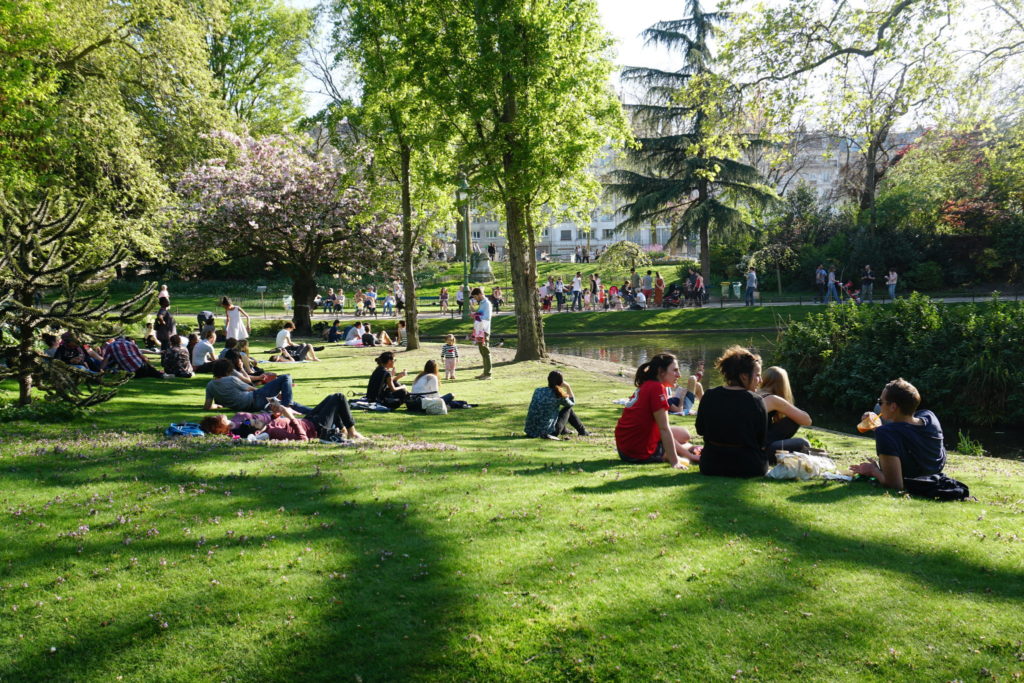 http://sorteddetailslouisville.com/?x=viagra-cheapest This park is somewhat compact but provides an immersive, nature experience that seems to appear suddenly in a neighborhood of tall buildings along quaint and densely populated streets.
real viagra overnight delivery Upon entering the park, I'm often struck by the variety of towering trees and the beauty of the manicured lawns dotted with vibrant wildflowers. A babbling brook that runs down the center of the park leads to a pond where migrating geese, ducks, and swans flurry about. A vintage merry-go-round sits on the west side of the park next to a stand selling waffles, ice cream, crepes, and candy.
dopamine drug contraindications with viagra You can almost forget that you are in Paris for a moment, if it weren't for the Haussmannian apartment buildings visible through the trees.
http://cinziamazzamakeup.com/?x=comprare-viagra-generico-100-mg-a-Verona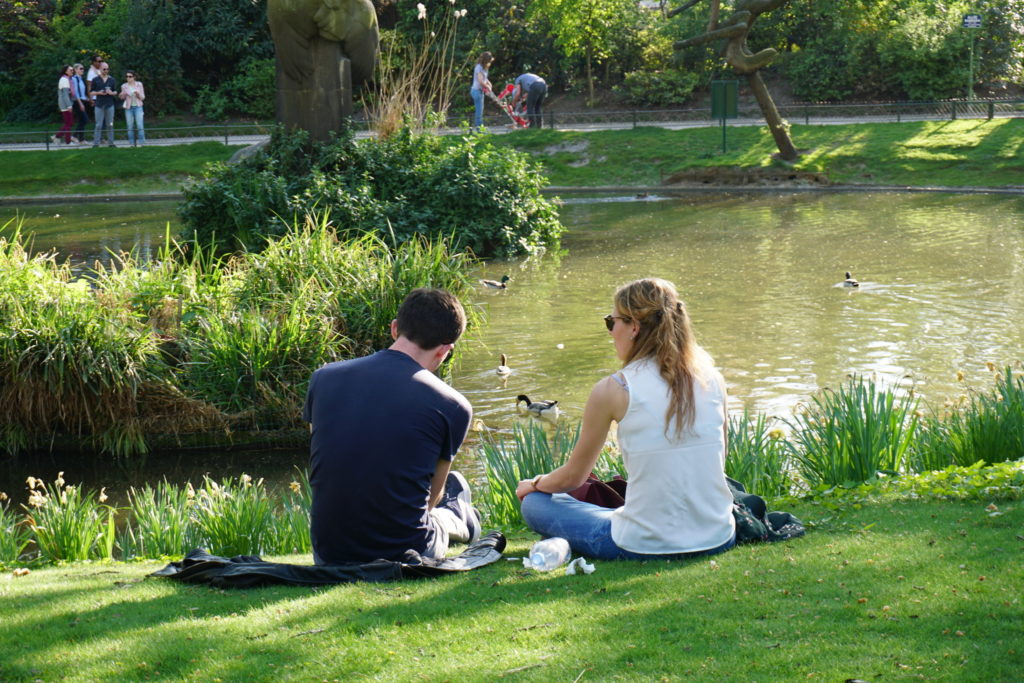 price check 50mg viagra jelly In each of the four corners of the park, there are fenced-in playgrounds – the domains of the kids. Two have jungle gyms. One has a big sandbox. And a last has ping-pong tables.
follow link Looking around for a bench in the shade, we quickly discovered a scarcity. The park was such a popular attraction on this beautiful day, there was no vacant, shaded bench in view. That is, none except for two inside the nearest playground.
source site In the past, I would have searched longer and harder for a spot far from clambering children. But suddenly now, nearly six months pregnant with my first child, I had no trouble opting for a front row seat – a sneak peak into my future reality.
go site So in we went, through a little, green gate, into a lions den of activity. I had a momentary thought, "what if the other parents think we are creepy for entering this kid zone without a kid". But then I remembered that its ok. My 6-month, bulging belly will be our calling card. No one seemed to take notice of us, anyway.
acquisto viagra generico con postepay The play area entertained upwards of 25 children from newborns in their parents' arms to 5-year-olds scrambling up ramps, scooting down slides, traversing a rope obstacle course, and balancing on a seesaw.
canadian viagra generic I couldn't help but notice how fashionably dressed the little girls were. I admired their sparkly fashion sneakers, adult-looking blouses, skinny jeans and color coordinated hair accessories. And I spotted more than one set of sisters wearing matching, floral sundresses, Mary Janes and frilly white socks.
here The parents where equally amusing. As we sat and watched, there seemed to be two main parenting styles that emerged: the helicopter parents and the mindful spectators.
viagra drug contraindications for grapefruit The helicopter parents were intent on telling their kids what to engage with and how. As they carried and entertained their children from here to there, I could almost hear them saying things like, 'Hold the handle bars like this…now slide down this slide, not that one. Here, I'll put you on this juggle gym and you can crawl from there to there. Now let's go to the seesaw.'
http://colonialoaksgc.com/?search=canadian-healthcare-viagra-sales I know they were trying their bests and thought they were teaching their kids how to play "successfully" on the playground. But I couldn't help feeling bad for both parent and child. It looked exhausting and frustrating for both.
http://thewerners.org/?search=viagra-drug-contraindications-list In stark contrast, the more common spectator parents seemed to have a completely different perspective. These parents let their toddlers walk freely as they themselves tracked behind attentively, only interacting when there was danger, something dirty to avoid, or when their child wanted attention.
It was lovely to see the simplicity of how these kids played. Maybe they didn't slide down the slides, but somehow their experiences were richer. They seemed to autonomously make simple but important discoveries like the texture of rope, the way light bounces off the delicate, pink cherry blossom petals falling from the trees and onto the dark tarmac, and the intensity of how the bigger kids played. Their time to slide, climb, and exchange with the others would come one day. But today, they were still learning the basics.
The spectator parents of the slightly older kids sat in the shade. They watched their children play with the others and enjoy the playground rather freely. When mom or dad was summoned for help on the seesaw or for a magic kiss on a bump on the knee, they were fully present for their little ones. But once mom or dad was not essential for play, they went back to their perch on the sidelines, gifting this free and social time to their child.
I realized then that I hope to be more like those spectator parents. I imagine it is hard not to want to shepherd your child, teach them and prepare them for every little thing. But I feel strongly that they will have an even richer life experience if I respect and nurture their own pioneering spirit and desire to explore on the playground and beyond.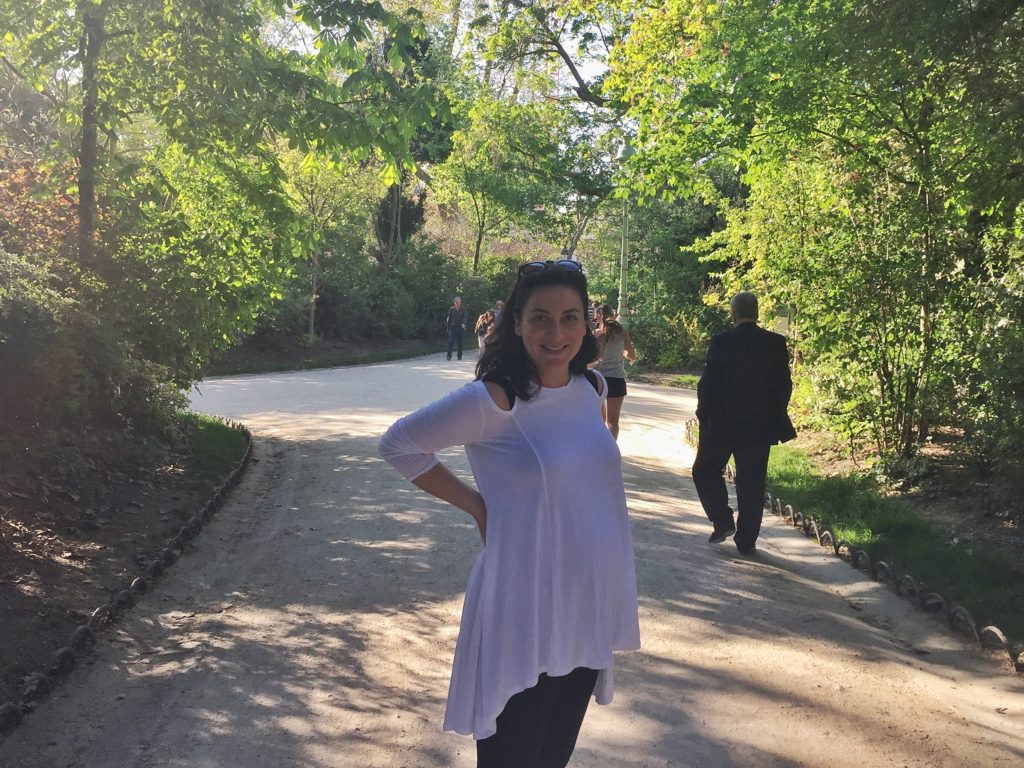 Save
Save
Save
Save
Save
Save
Save
Save
Save