In a recent article for Expedia Viewfinder, I write about how I might travel using a time machine if given the opportunity. The post was inspired by Expedia's campaign in support of the new Dreamworks film, Mr. Peabody and Sherman. And in writing my piece, I was really surprised to find how personal the topic of time travel turned out to be for me.
Most people might choose to go back to some profound moment in world history. And in the film, the main characters do exactly that from Troy to Versailles to Ancient Egypt, accidentally wreaking havoc on the space-time continuum.
But me!? I'd go back to the toe-tapping era of the 1950's in Vegas. Why? Well, first of all it was the birth of Vegas as we know it today. And it was a time when legendary talents sang and danced, and performed their hearts out to fabulously-clad crowds.
Also during that time, my grandfather, Danny Thomas, could often be found on stage, twice a night, at The Copa Room at the Sands Hotel and Casino. He was the first entertainer to ever perform there.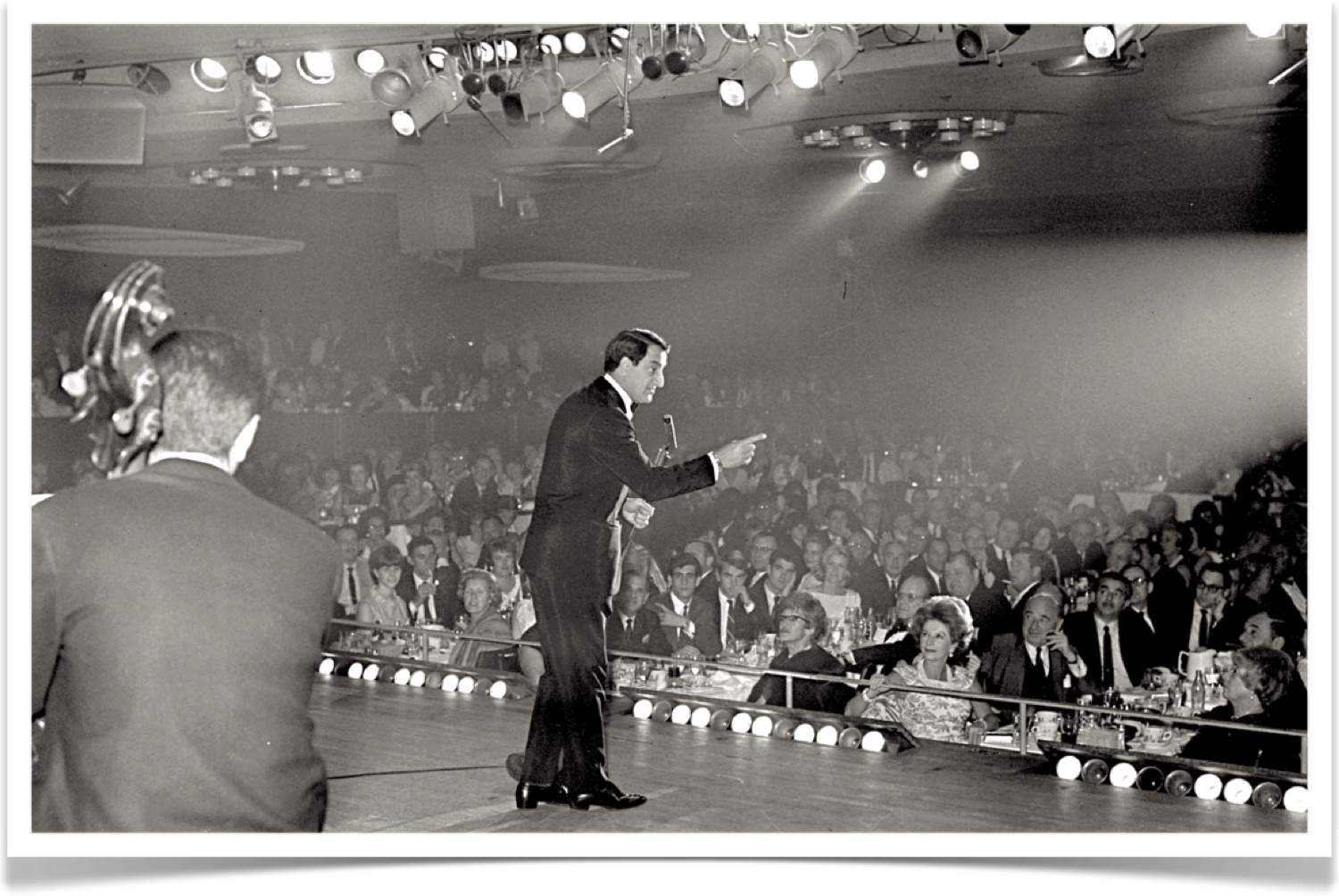 What I wouldn't give to be a fly on that wall!!? (Continue reading…)